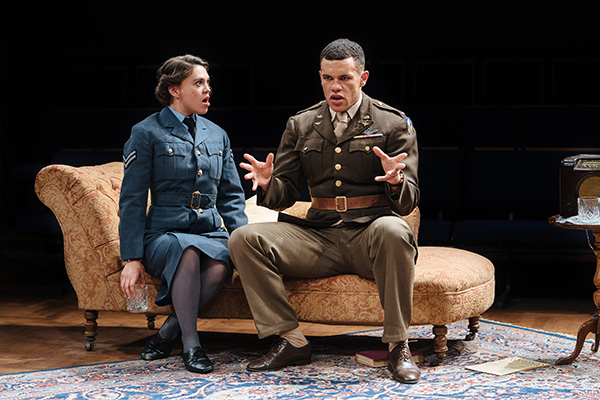 One of the most successful productions in Orange Tree history returns for a limited run.
On the eve of his wedding, the young Earl of Harpenden - Bobby to his friends - has offered his room to Joe, an American soldier he drunkenly met the night before.
When Bobby's fiancée Lady Elizabeth turns up, Joe makes a move, thinking she must be Bobby's ex, the wonderful Mabel Crum. But a Free French lieutenant also has eyes for her… And to complicate matters, Bobby's future father-in-law turns up too. London in the Blitz, and identities get confused: time to make hay…
This first major London revival of Rattigan's delectably charming comedy in decades had an acclaimed sold-out run in 2019. It was the writer's greatest hit playing for over 1,000 performances in the West End when it opened in 1943.
While The Sun Shines comes to the Orange Tree Theatre from 20 November 2021 and will run until 8 January 2022.