Archives from category 'around_town'
Discerning diners are warmly invited to a Summer evening of entertainment, in aid of The Holly Lodge Centre; a small but very hard-working local charity.
Guests will enjoy exclusive use of the beautiful Belvedere suite and terrace and there will be poetry storytelling and music to suit every taste, from opera to boogie woogie.
17 May 2018 | around_town
Are you looking to get more involved and give back to your local community but unsure how you can contribute?
Come along to Richmond's annual Volunteer Fair and find out what opportunities might be best suited to you!
16 May 2018 | around_town
Civic minded person sought to maintain standards of public life in Richmond and Wandsworth.
Do you care about your community? Want to make sure our elected representatives adhere to the standards we expect of them? Why not become an official 'independent person'?
14 May 2018 | around_town
Hounslow Heath has a long and bloody history of murder and mayhem, of footpads and felons. Although the tracks leading westwards across the Heath from London were lined with gibbets hung with the rotting corpses of criminals as a deterrent the killings continued…
11 May 2018 | around_town
It's that time of year again as we look towards summer and the film camp. As always the setting is the Falcons Prep. The films made on our Summer Film Camps feature great heroes and anti-heroes, goodies and baddies, exciting chases and dramatic scenes - all scripted, filmed and directed by young people aged 8 - 18.
10 May 2018 | around_town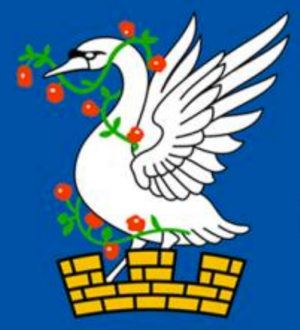 Orleans Primary School has vacancies for two Governors. Governors are vital to the running of the school and it is exciting being involved in new developments and helping the school improve and meet its targets.
10 May 2018 | around_town
Do your kids aspire to be the next Andy Murray or just want to have fun learning tennis? Then why not try the term-time and holiday tennis camp programme at York House Gardens and Moor Mead Recreation Ground.
10 May 2018 | around_town
Join us in May Half Term for a week of exciting workshops!
Looking at Myths & Magic we will be inviting beasts over for dinner, making magical wings, creating great disguises and much more!
10 May 2018 | around_town
Five tonnes of free compost will be given away at the Richmond May Fair on Richmond Green on 12 May 2018.
Environmentally minded residents are advised to get in early as compost is available on a first come first served basis.
10 May 2018 | around_town
When the world outside begins to look a little bleak most of us have a comfort blanket of some sort to fall back on. From thumb sucking to religion, it can range from strong drink to soft drugs, from the company of a trusted friend to the solitude of a quiet walk. I've tried most of these in my time but the thing that I keep coming back to is a battered, paperback book first published in 1952 and compiled by a cheery fellow called Arnold Silcock. It is called'Verse and Worse - A Private Collection'.
28 April 2018 | around_town
Older Articles